---
Our basic urns for semi-private and private cremation are beautiful and made of Rosewood with scrolling on the top. They can be opened if you choose to scatter the cremains (that will be inside a ziplock bag).
Each urn will have a name plate with the pet's name engraved on it. If you want an additional line, just ask. We have many other urn options that are not listed on this page. Please ask to see our catalog.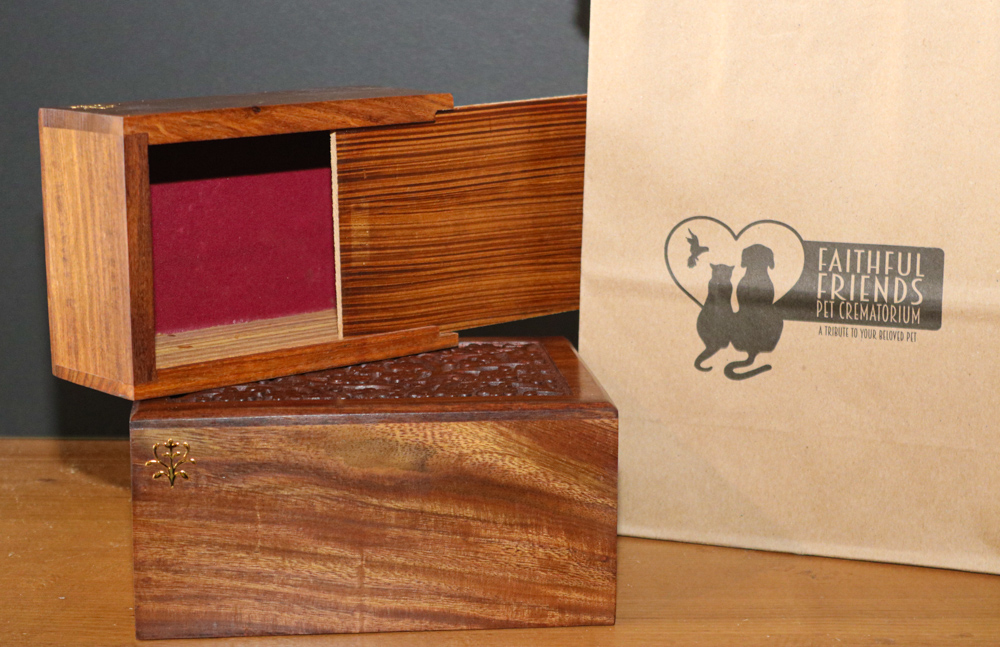 ---
Picture Urns
At Faithful Friends, we have some custom urns available on site. These are very popular because you can add your favorite picture of your fur baby. They are available in Dark Walnut or Maple.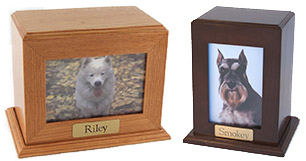 ---
Mini Key Chain Urns
Sometimes our owners want to have their fur baby still with them. We have had these custom key chain urns made so you can carry your faithful companion with you still. Each mini urn: $50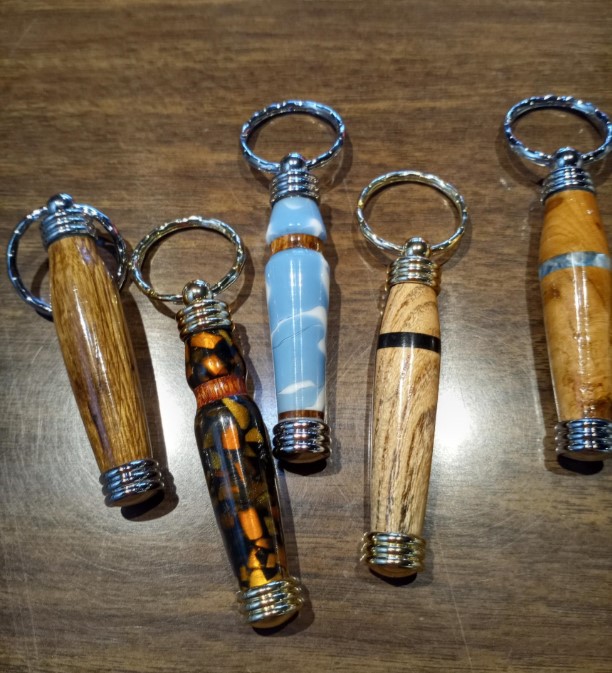 We have others that are available by ordering online. Here are a few we can order if you prefer.
---
Additional Urns for Pet Ashes
These urns will be ordered and take about 5 days for shipping. These will have the pet's name engraved as well.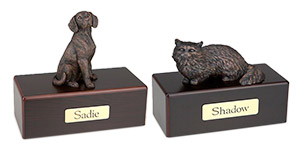 ---
---